Warning
: end() has been disabled for security reasons in
/home/sdyftyfb/topbingowebsites.co.uk/wp-includes/plugin.php
on line
346
Warning
: end() has been disabled for security reasons in
/home/sdyftyfb/topbingowebsites.co.uk/wp-includes/plugin.php
on line
346
Warning
: end() has been disabled for security reasons in
/home/sdyftyfb/topbingowebsites.co.uk/wp-includes/plugin.php
on line
346
You want to play bingo online, but you are still wondering how does bingo work? That is one of the first questions many players ask. Do not worry if you think you are not good with computers, it is not hard at all, and we will give you some basic instructions to start playing online bingo quickly and easily. All you have to do is follow the steps we suggest. You will find new friends and earn some money at the same time.
The basics of online bingo are very much like those of the games in land-based bingo halls. The difference is that in online bingo there is no person who picks and calls the numbers. His role is replaced by a computer system.
What else is different? Players do not have to mark off their card by themselves, even though there are some websites that provide this option. The computer will "auto dab" the tickets and announce the winnings. This is really cool in case you tend to miss numbers from time to time. That is why you do not need to have any particular skills for online bingo. 
If you want to know how bingo works, please read the information we have provided, and you will find the answers to almost all your questions.
How Do You Play Online Bingo?
If you are keen on playing online bingo the first thing you need to do is choose a bingo website and deposit some cash. Of course, you can play the game without making a deposit and take the risk to lose your money.
Finding a good betting site will help you learn how does bingo work. Therefore, you will have to choose where exactly on the Internet you will enjoy to play the game. Sure, there are so many different bingo websites which can satisfy all kinds of tastes.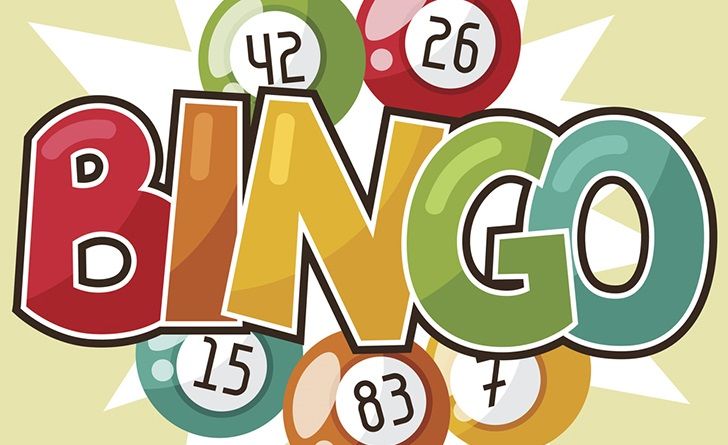 Better check on the internet which are the best and most often visited bingo sites, recommended by other players. By reading the reviews, you will get a better idea about the bingo sites from player's perspective. Moreover, thus you will not risk playing at some misleading bingo sites.
Secondly, you will have to choose the game. Online bingo websites offer various bingo rooms with different games in them. For instance, there are places that offer 10p 75 ball bingo games and others running 2p 80 ball bingo games. Which room you choose depends on you. Players can select from the following:
90 Ball Bingo – it has 3 rows with a total of 15 numbers which makes 5 per row. You receive great prizes for filling 1, 2 lines or a full house.
80 Ball Bingo – there are 16 numbers in the form of a square. You can win different prizes according to the lines you fill.
75 Ball Bingo – 24 numbers forming a square. There is a star in the centre – free square. You are winning if you fill a line or the pre-set patterns on your ticket. They are different in different bingo games.
The above mentioned bingo games are played with a certain number of balls. Also, there are different bingo cards. The majority of rooms provide only one kind of bingo. However, there are rooms which offer "mixed games" where the player could enjoy more than one type of bingo game.
There are bingo sites which will ask you to download their software if you want to play. You will have to click the download tab and start downloading and then run the application. After checking how does bingo work on the site, you can start playing online.
Create your personal account where you will have to enter a name, address and some other details. There are bingo sites that grant bonuses to players right after they have created their account. So you can play without even risking your funds!
After you have chosen your room, you will have to purchase tickets. There is no definite number – you can decide how many to buy. Rooms have their limits, so depending on them you can buy more or less. The majority of rooms require buying minimum one ticket. The maximum amount is between 12 and 48.
So, What Now? How Does Bingo Work
1) When you have already signed up you will need to deposit some cash. Go to the cashier and deposit the amount you want. You will receive the cards in exchange for the money you have spent, and you can start playing. For these purposes, players can use their credit card or Neteller profile.
2) Select your bingo room. You can choose between:
Practice Bingo Room – It gives you the environment to practice playing bingo, and you do not have to pay for it. Most of these rooms are private. This means that you cannot chat with other players. However, this room is not standard for all bingo sites. It is a good option for beginners.
Main Bingo Hall – In this hall, players enjoy the game for real money together with other players. You can even chat with others during the time you are waiting for the numbers to be picked up. Also, you can try many other extra games in the chat forum. These include poker machines, slot machines, and so on.
Tournament Hall – This option is provided by the majority of bingo sites. Players can take part in various tournaments. They offer large prizes, but also there are many players competing for them, and it is not easy to win big time.
When you have already purchased your tickets, you only need to wait for the game to begin. The bingo rooms usually have chat options where players can communicate during and before the game. Another good option is talking with the moderator for winning bonuses.
Computer System
Many ask themselves how does bingo work online, but the explanation is simple. Once the game has begun, the bingo balls will be chosen by a generator that picks random numbers. It is called random number generator (RNG). It replaces the person who picks and calls the numbers or the bingo machine.
The computer system will let you know how many numbers you need to cover to become the winner. For example, 3 more to go and it will be shown as 3TG.
The system will keep picking numbers until someone wins. If the game is 90 ball bingo, this means filling one line. The player who wins will be announced in front of everybody. The amount of the prize will be then sent to their account. In the chat,  what usually follows is a WTG – "way to go".
Eventually, another number will be generated for the next prize. This will continue until someone wins the big prize. It usually happens by filling up all the spots on the ticket. In case the prize is won by two or more players simultaneously, they share the winnings.
Moreover, some bingo games offer jackpot sand you can qualify for them after filling your bingo ticket with a definite number of balls. The abovementioned jackpots come along with the ordinary prizes. They can be really huge – even more than £25,000. Of course, those big prizes are not so easy to win.
Well, if you know how does bingo work, it is up to you. You decide whether to have some fun with your pet or purchase bingo tickets and test your luck in the game.
Maybe you wonder where to play bingo. This place is managed by the people who run the street bingo chain under the same name. Also, you can take a look at the bingo bonuses and choose the one you enjoy most.
Main Bingo Features
As you can see, this review offers the most important information regarding how does bingo work. Below we will add briefly the rest of the main features of the game which you should be familiar with before you begin playing.
Auto-Dauber
The Auto-Dauber is an option which will let you enjoy the game while relaxing. You are not required to do anything. The software will mark your numbers for you. This function also calls "Bingo!", so if you are the winner, you will know it right away. However, you should first see if you are required to hit the bingo button by yourself and if this option is available.
This feature eliminates the excessive stress of the game. You can also play with many cards in one game. Moreover, you can choose your favourite colour or animation and customise the Auto-dauber.
Pattern
If you want to win, you will need a full row or pattern. There are sites which use different shapes. You will see the form you have to score to win on the top of the screen. Players can also check out the pattern on their cards because some of the numbers are in darker colour compared to others.
Caller
Players can select their caller. Some would like a nice man or a sexy lady voice. The caller is also accompanied by various music styles you can customise as well.
Auto Sort
This feature is useful provided that you have many cards and cannot see all of them on the screen. Auto Sort lets you take a look at the card which is nearest to bingo.
Extra games
Players who know how does bingo work can play bingo together with other games. These include slot machines or video poker. They appear in little windows on the screen. You should bear in mind that the above-listed games usually have their own rules and wagers.
The chat forum
You can take advantage of this feature while you are online. It is perfect for communicating and meeting new people. Also, the conversation manager who is also a casino representative can help you a lot if you are new to the game.
You can ask the representatives anything you need to know about online bingo. They are usually friendly and are always willing to help.
Not to forget that the chat manager will also introduce you to some extra games that guarantee more chances of winning. For instance, the 3 players who manage to type "me 3" in the chat forum will be granted additional prizes.
The game is easy, and fun and everybody is welcome. If you are a new player, we recommend starting with the free games until you feel confident about their knowledge about how does bingo work. Then you can move on playing with others or even participate in a tournament. We wish you a lot of luck and fun.